About Mills Dental Care
Your Port Moresby Family Dentist
As one of Papua New Guinea's most experienced and qualified dental and oral health service providers, we provide treatment procedures of the highest quality to thousands of people from all over Papua New Guinea.
Our team of well-trained and caring dentists are committed to:
Serving the oral health care needs of Papua New Guinea by offering treatment protocols that are right for you!
Ensuring the highest level of quality and excellence in dental and oral health care is available to you at all times.
Providing affordable dentistry for the entire family at all times.
Doctors, auxiliary specialists and staff who are skilled and compassionate and are genuinely concerned about your well-being.
Advanced professional development with the latest state-of-the-art equipment and facilities.
Our Vision
We aim to provide you with an unmatched quality service with a choice in treatment options. At Mills Dental Care, take pride in our ability to care for and prioritise the needs of our patients. We know that a dental emergency always comes unannounced and that's why you can always count on us. Our caring and well-trained staffs are always available, 24 hours a day. We strive to ease you through the anxiety that accompanies your visit to the dental clinic, because your comfort is important to us.
We focus our efforts on cultivating strong relationships with our patients and strive to deliver a service that excels in every way. Utilising state-of-the-art technology, our well-trained staffs maintain stringent sterilisation protocols to ensure that you are in the best hands at all times.
Our dentists spend time with you to offer you a range of treatment options that work within your budget and at the same time achieve optimal oral health and aesthetics.
Quality and Safety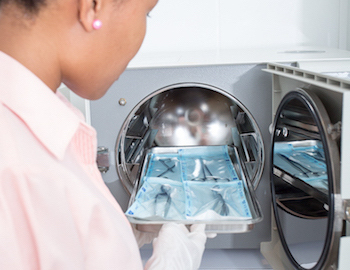 At Mills Dental Care, "quality" is a word we take very seriously. Ensuring optimal care for our patients is our number-one priority. To do this, we have invested great time and effort into developing an advanced quality management program, which results in a higher level of dental care that is passed on to our patients.
The responsibility for this unique and effective system is shared by our entire team of dental surgeons and staff, as well as peer review committees and patient relations programs.
It is the constant effort of our team to provide ongoing clinical and operating supervision with 100% year-round oversight, ensuring compliance with our quality-of-care policies, standards, practices and procedures.
A few ways we implement these protocols are through:
Professional Development
We verify the backgrounds, records, clinical history, licensing and credentialing of each of our dentists from the start, as yet one more way to ensure that our patients receive the best care. But it doesn't stop there: we mentor our dentists year-round, provide ongoing professional training, conduct regular professional development programs, and audit all of our doctors on an ongoing basis.
State-of-the-art Equipment
Our facility uses state-of-the art equipment, digital X-rays, instruments, tools and supplies. Because of our size and the strength of our commitment to pristine dental care, we constantly review developments in the industry so that we can evaluate if there are new and better ways to deliver better, affordable care to our patients.
Continuing Education
Important in our goal of clinical excellence is our commitment to providing ongoing education and training to our dentists and staff. At Mills Dental Care, we conduct continuing education programs year-round exclusively for our team on industry developments, new and existing treatments, processes, systems and solutions. We want our providers to be the brightest, most up-to-date in the industry so that they will provide our patients with excellent quality care.
Safety and Infection Control
We take pride in our clean, sterile facilities. Our safety and infection control compliance team educates and monitors our clinic on a year-round basis for compliance with all safety, sterilisation and facility requirements.
Digital Dentistry Services
Our team remains on top of industry developments, new and existing treatments, processes, systems and solutions. We are proud to share our expertise and knowledge with local dental practices, so that they can provide their patients with the exceptional care they deserve. With our array of digital dentistry services, dental patients in Papua New Guinea can achieve healthy and beautiful smiles.
If you're searching for a safe, affordable family dentist in Papua New Guinea, please
contact us
to book your appointment.
---
Mills Dental Care | 675 3200600