Meet the Team at Mills Dental Care
Your Friendly Port Moresby Dentistry Team
For over 27 years, our team of warm and caring dental professionals have delivered excellence in patient care and satisfaction. Our goal is to accommodate each of your needs, whether it is something such as emergency care, or just creating a relaxing environment.
Along with dentist, Dr Naysan, allow us to introduce you to the rest of our team:
---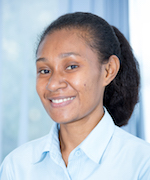 Rowena Augerea – Front Desk
Rowena is the first person you'll meet when you call to schedule an appointment or step in to our office to fill out your paperwork. She has a degree in Business Management from Divine Word University and enjoys her faith, her family and shopping!
---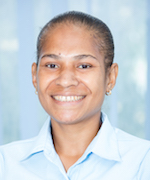 Sophie Badui – Administration, Accounts and Payroll
Sophie enjoys the challenge of managing the administration, accounts and payroll for our busy practice. She loves how her work motivates her to achieve her goals. Outside of work, you'll find her making friends, singing, cracking jokes and enjoying some house cleaning!
---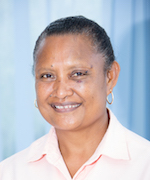 Amy Tau – Dental Surgery Assistant
Amy, who possesses a nursing degree, enjoys being part of our caring team at Mills Dental Care. She appreciates the professionalism of the dentists and staff, and the high attention we give to hygiene control. "I like my job as a nurse because I get to meet new patients and build good relationships with them." Her role allows her to contribute to the betterment of society by performing a valuable service. She gets great satisfaction from performing her job well and making her patients and co-workers happy.
Amy resides with her new partner and has two grown sons.
---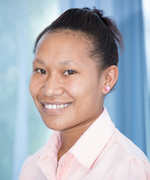 Bernice Alu – Clinical and Dental Assistant
Benny, as she likes to be referred to, enjoys her job assisting our dentists. She looks forward to helping you and your family achieve excellent oral health. When she's not at the practice, Benny enjoys spending time with friends, watching movies and window shopping.
---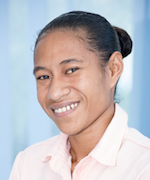 Melissa Leah – Dental Assistant
Melissa, who also likes being called Mel, enjoys the fast-paced environment at Mills Dental Care, which keeps her on her toes! When she's not at the practice, she enjoys living life to the fullest and spending quality time with her family. Her main hobby is music (she enjoys a bit of singing!), and Mel also likes cooking and shopping. She is very sociable and likes meeting new people, so she looks forward to seeing fresh faces at the clinic.
---
We're Here to Help
Our staff are happy to assist you with any questions or concerns you have about your dental needs. We're available 24 hours a day, seven days a week! Contact us today or book an appointment online with the most technologically advanced dental clinic in Papua New Guinea.
---
Mills Dental Care | 675 3200600