Papua New Guinea Dentists
for Quality Care
Smile Brighter at Mills Dental Care
We care, provide an unmatched service, and offer a choice of treatment options! Mills Dental Care provides some of the most technologically advanced dentistry in all of Papua New Guinea. Our team of dentists are available 24/7, and our practice boasts one of the most experienced dental and oral health facilities in the country.
We are committed to serving you by:
Delivering comprehensive oral health care service
Ensuring the highest level of quality excellence in dental and oral health care
Offering treatment of unparalleled quality at affordable prices
Having on-call dentists, auxiliary specialists and team members that are skilled, caring and compassionate
Implementing advanced therapies with state-of-the-art equipment and facilities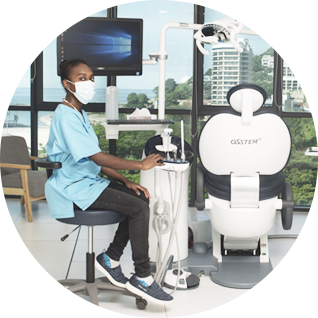 Always-affordable Dental and Oral Health Care
We are proud to be Papua New Guinea's most experienced and qualified oral health service providers. Our facility is the only dental clinic in the country to utilise advanced technology like our in-house Cone Beam CT scanner. Using 3D imaging our dentists can be less-invasive by pre-planning oral surgery, and comprehensive dental implant procedures, avoiding unnecessary visits that may be required during traditional therapy.