Restorative Dentistry at Mills Dental Care
Port Moresby Crowns and Bridges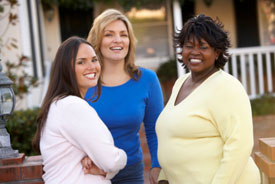 Our high-quality crowns and bridges are just two of our most popular restorative dentistry options. Not only can they help you achieve a more beautiful and confident smile, but they also combat common dental issues to give you the stronger teeth you deserve.
The professional and friendly Mills Dental Care team are true experts within this field and are always available to answer any queries you may have regarding these restorative treatments.
Dental Crowns
Dental crowns are made from a durable, tooth-coloured material and can be likened to a 'cap' that covers the visible surface of a tooth. They are usually made from ceramic or ceramic over a metal base and aim to restore and protect a tooth that has been subject to the following:
A weakened tooth structure
Trauma from injury
Large cavities or decay
Sizeable cracks
They are also used in dental implant restorations to act as a prosthetic (artificial) tooth.
The Crown Procedure
Thanks to our team's expertise within this field, fitting a crown is a relatively straight-forward and comfortable procedure. In fact, the entire crown process can be completed in as little as two appointments!
We begin with an initial consultation that serves as the preparation stage. Our team will use technologically-advanced dental equipment to create impressions of your teeth. These highly-precise impressions are then sent to our dental lab, so the custom crown-making process can begin.
Your initial appointment will also involve preparing your tooth (or teeth) to receive the crown. This includes carefully reshaping the tooth to allow for a comfortable and perfect fit. It will take our local dental lab just 2-3 weeks to create your custom crown, however during this time you will be fitted with a temporary crown to allow your tooth to function normally.
Once your permanent crown is finished, a second appointment will involve the fitting stage. Once complete, you'll be able to walk out of our practice with a strong, long-lasting, and beautiful tooth restoration.
Dental Bridges
Bridges differ from crowns in the sense that they are designed to replace either a single tooth or several missing teeth at once. Our high-quality dental bridges are secured by crowns attached to healthy natural teeth on either side of the missing tooth or teeth.
The creation and fitting process of a dental bridge does contain similarities to that of a crown, however, as bridges can also occur across a minimum of just two appointments. The process begins with our dentist taking impressions of your mouth, which are then sent to our dental lab to start the creation phase. Your teeth will also be prepared to receive their crowns, which will hold the bridge in place.
Once your custom-made dental bridge is back from the local laboratory, it will simply be fitted to your mouth, resulting in a more functional and stronger smile that you're sure to feel confident about.
Schedule Your Visit Today!
Are you looking to improve your smile with dental crowns or bridges? Please schedule a consultation with our professional team today to find out more!
---
Crowns and Bridges Port Moresby | Mills Dental Care | 675 3200600