Announcing Our New Avara Annex Location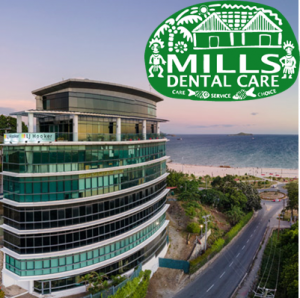 We are delighted to announce that our dental practice recently moved to a new location in Port Moresby. Our new facility has a comfortable and welcoming space that features state-of-the-art equipment.
By moving to this location, we have expanded our ability to provide specialised and unparalleled oral health services in Papua New Guinea. The Avara Annex location features three surgeries and an operating theatre to accommodate our patients. We offer services in both in-patient and out-patient settings.
Offering Comprehensive Dental Services
You have better things to do than visit multiple dental offices to get the care you need. At our Port Moresby location, you can access the high-quality dental care you need and want.
General dentistry
We feature many general dentistry services to help you improve the function and appearance of your smile. These include preventative dentistry, children's dentistry, dentures, crowns and bridges, fillings, root canal therapy and many more. Our cutting-edge equipment consists of an in-house 3D cone beam CT scan.
Cosmetic dentistry
Refresh your smile and boost your confidence with our cosmetic dentistry options. These include teeth whitening, veneers, implants and smile makeovers. Our customised solutions are tailored to help address your smile goals.
Oral surgery
Our dentists are highly skilled and have substantial experience. These full-time specialist dentists provide tooth extractions and tooth replacements as well as sleep dentistry in our practice. They also work alongside our partnering anaesthetists here in our Port Moresby hospital facility.
We are able to accommodate patients with medical conditions, physical limitations, special needs and dental anxiety.
Book Your Appointment
Contact us today to book an appointment with our friendly and caring team. We offer Saturday and same-day visits for your convenience! We are a preferred provider for Capital Insurance Group. All major credit, debit and bank cards are accepted.