Mouth Cleaning Microbots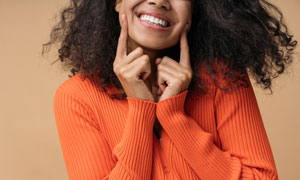 If you're tired of the daily grind of brushing and flossing your teeth, science may have the solution for you. Last year, researchers at the University of Pennsylvania developed tiny, shapeshifting microbots that can clean your teeth for you. These Microbots can floss your teeth, form bristle-like structures, and release an antimicrobial substance to eliminate oral bacteria.
The technology relies on magnetic fields to configure and move microbots composed of iron oxide nanoparticles. The microbots can be programmed to adapt to the specific alignment of your teeth, making it a hands-free, automated process.
While the technology is not yet available to the public, we're one step closer to a future where tiny robots brush our teeth for us!
The Hairy Truth About Tongues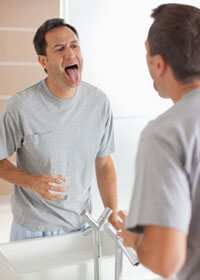 Black hairy tongue may sound like the name of a rock band, but it's actually a condition that can affect anyone. If you've ever noticed your tongue looking dark or furry, you may be experiencing black hairy tongue. While it may sound like a strange and concerning condition, don't worry – it's usually harmless and can be easily treated with a few simple measures.
Black hairy tongue occurs when the papillae on the tongue overgrow and accumulate, giving the tongue a black or brown appearance.
This can happen for a variety of reasons, including poor oral hygiene, smoking, and certain medications. While it may look alarming, black hairy tongue can be easily managed with proper care.
So, how can you treat black hairy tongue? Simple measures like brushing your tongue and using a tongue scraper can help to remove the buildup. Additionally, avoiding certain foods and drinks, like coffee and tea, can also be helpful. If you notice the condition, give us a call.